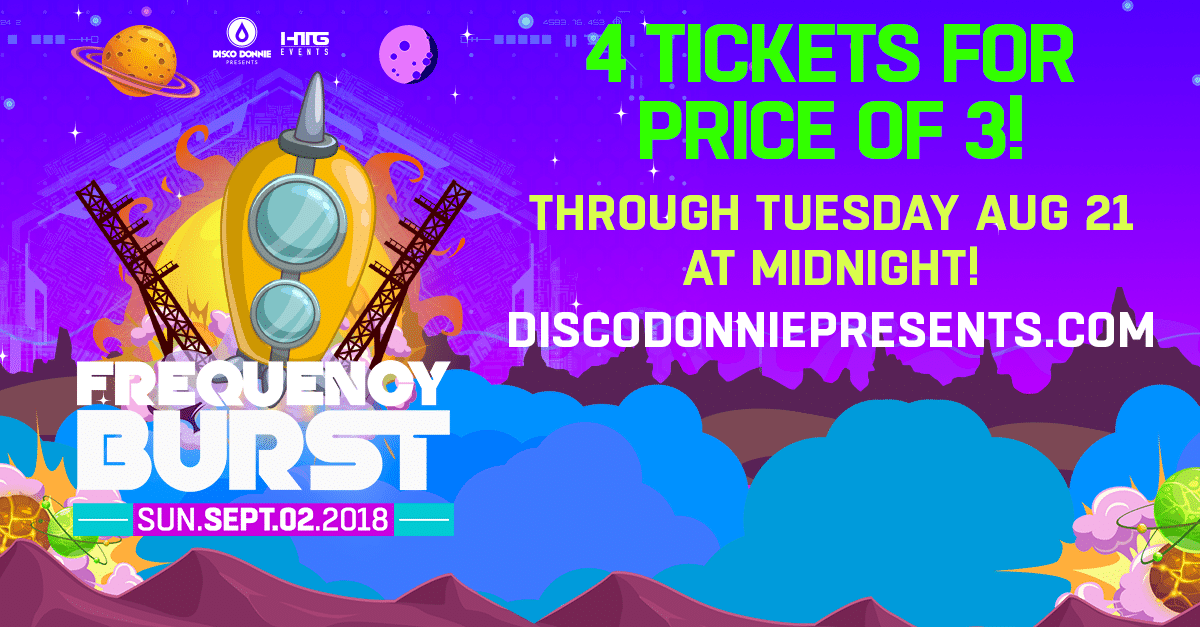 Four Tickets For The Price of Three
Another countdown, another chance to assemble your whole crew! Our Space Coast friends are launching once again this Thursday. In honor of our fellow space explorers, we here at Frequency Burst mission control want to give everyone a chance to save on OUR launch!
4 Packs are now live until Tuesday 8/21 at Midnight. Start the countdown!
Complete Lineup 
– Excision
– Boombox Cartel
– Black Tiger Sex Machine
– Crankdat
– Blunts & Blondes
– Peekaboo
Event Page: https://www.facebook.com/events/261565767962150/
Buy Tickets: http://www.hive.co/l/frequency0902