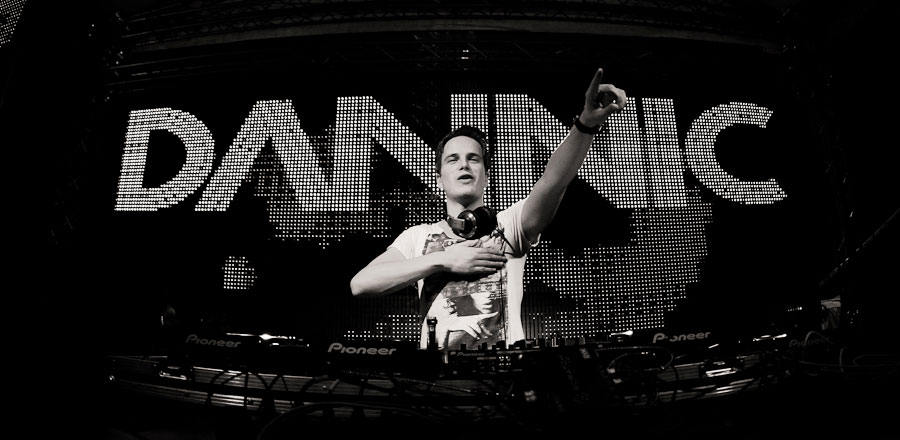 DANNIC at FIRESTONE LIVE!
The Netherlands has been an astonishing location gifting the world of electronic music great talents. One of the newest additions to the EDM family, comes directly from the hometown of producers Hardwell and Tiesto. Bring forth the electro sensation Dannic. Beginning his career as simply a D.J., Dannic moved up the music industry by paying his dues playing in small bars, and clubs. In 2010 his hard work paid off and the name Dannic became well known. With the production of many great tracks such as one his first works "Doster", and some others "Flare" and "Tombo", Dannic has been able to make a strong reputation for himself with the help of Hardwell's Revealed Recordings.  Dannic presents an understanding about the mechanics of electro that make him stand out over many different producers in the music world. There is a special talent behind Dannic's ways that allow the flow and melody of the tunes he plays to combine with that hard-electro club sound that makes everyone jump up and down. He also combines many funky and sexy tunes in order to create a groovy dance filled atmosphere for all his fans. One of Dannic's latest releases on Revealed Recordings, "Dannic vs Merk and Kremont – Anubi" is a great way to show his understanding of the mechanics behind his music production (Check out one of the links below to listen to the track "Anubi"). So come out and show your support this Thursday to this great producer and lets us help him keep rising in the EDM the scene!
P.S – Also make sure to check out Dannic's Radio show "Front of House".
-Nick PureDance
Tickets Available for Purchase at:
http://www.eventbrite.com/e/dannic-orlando-tickets-11950023843?aff=htg
For more information on Dannic's Music use the links below:
https://soundcloud.com/djdannic
Dannic Vs Merk and Kremont – Anubi