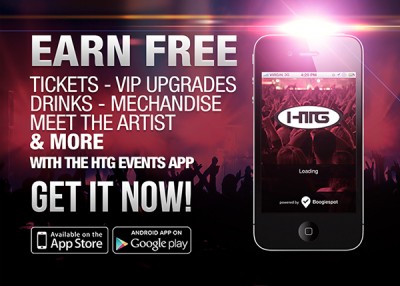 HTG APP = Customer Rewards Program
Earn Free Tickets, Drinks, Merchandise, and More!
Introducing the HTG APP for iOs and Android Phones!
Check into our events, be our photographer, buy tickets, chat with friends, and more!
the BEST PART is that you will EARN REWARDS!
-Free Tickets
-Skip the Line
-Free Water
-Free Booze
-Free Merchandise
-Discounted Tickets
-Meet the Artist
-and More to come!
Download our HTG Events app now and get started!
For iOs/Apple devices:
Click here to download for iOs
For Android devices:
Click here to download for Android