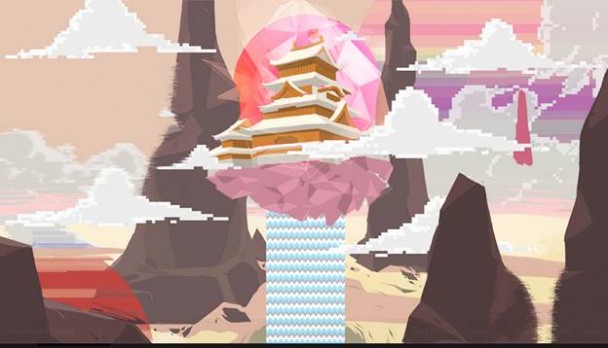 Porter Robinson Worlds – A Journey
Electronic music world lovers from all over the globe can remember when Porter first came into our lives. He was this little kid who popped out of nowhere with these amazing complextro tracks that just tapped into you and made you want to jump up and down and dance your butt off. My memory of the first time I heard "Say my name" is one to never forget. I can recall everyone's faces, and the fact that we all knew that this kid was going to be huge in the electronic music scene sooner rather than later. Then he became well-known for the release of his album "Spitfire" and we were once again blown away by the talent produced by this young mind. Porter then went on tour for some time doing shows here and there. He could be found at music festivals, and on the amazing "Poseidon" tour with Zedd. Then after a while he disappeared and information was leaked that a new project was being worked on. No one knew or was prepared for what Porter had in store for his fans. Little did we know that "Worlds" was going to be a journey; a beautifully done audio-visual magical experience that would touch the hearts and souls of all his fans and followers.
The adventure began by bringing the crowd into a moment of silence by using sharp tones and a solid white light. Once Porter knew that he had the attention of his fans, Sea of Voices began to play, and the journey had started. From here on out it was a voyage through the mind of Porter Robinson. His love for the Japanese culture came to life in the different anime visualizations that were used to represent each individual song. Each song took the fans through a different experience allowing us to truly understand the magic that was hidden behind each track. Porter continued through his journey by giving us sounds and tunes that could mesmerize many music lovers. He switched between an electric drum set, two keyboards, his own live singing, and his mixing equipment. This truly was a performance that will never get the "press play and go" label. The stage set-up on which he performed was a transparent curved table which gave his fans the chance to admire all that he was doing by allowing the background effects to not be affected or cut off by the stand. It also was very incredible to notice that the instrument he touched the least was the mixing equipment. The visual representation of his album was projected on three large floor-to-ceiling screens which wrapped around from the left to the right of stage, giving a full-blown view experience of what was being portrayed for each track. We were able to hear older classics like "Easy" and "Languages" and they were incorporated into the Worlds' journey flawlessly. Even "Legend of Zelda" fans had a great moment during the set when Porter played a snip from the "Song of Storms" and we got to see a "Triforce" depicted in the background. The emotions that Porter was making all of his fans take on through his powerful and heartfelt performance was beyond purity and forced everyone to see the beauty and horror of this world. It was message meant for all, showing everyone how the world we live in is being destroyed by hate, and in the end love is the only force that will suffice and change this world for the better.
It was by far an experience that will never be forgotten. Lessons were learned, music was loved, and we all grew into better individuals after the show. I can't imagine what Porter will have in store for us next. I am scared, excited, and nervous all at the same time because I know it will be unimaginable. Thank you HTG and DiscoDonnie for bringing such an amazing event to House of Blues Orlando.
-Nick PureDance