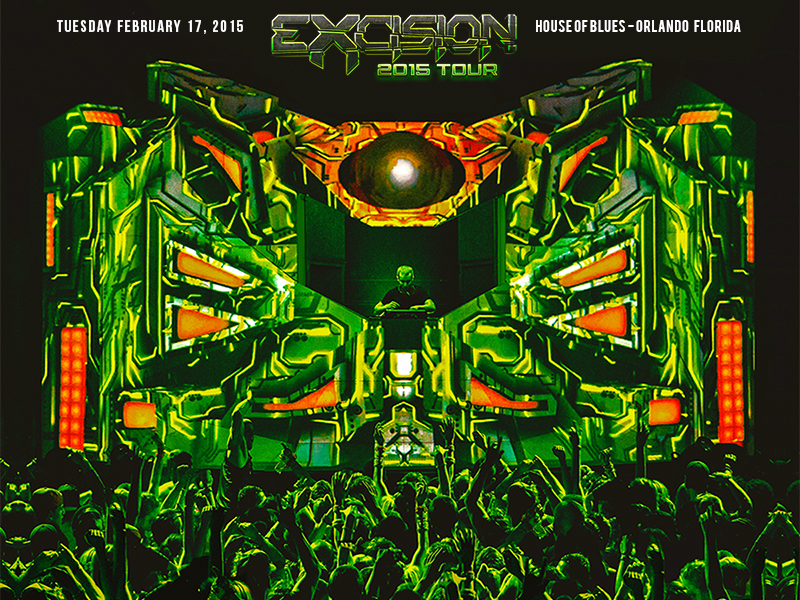 #PUTURXUP
Excision 2015 Tour
HTG Events will be hosting the legendary Excision in Orlando on February 17, 2015 at House of Blues! Follow the link for event and ticketing information.
Were more than excited to announce Excision, Minnesota, Protohype, and Getter will be hitting the decks for an experience like never before! Having trouble making it to the show? Stuck at work?! Don't worry join the fun online using one of the following hashtags "#PUTURXUP", "HTGEVENTS", or "Vizion1" on either Twitter or Instagram to join the fun and see what your friends are saying about the show!!
Tickets will be available at the box office! Don't miss out!