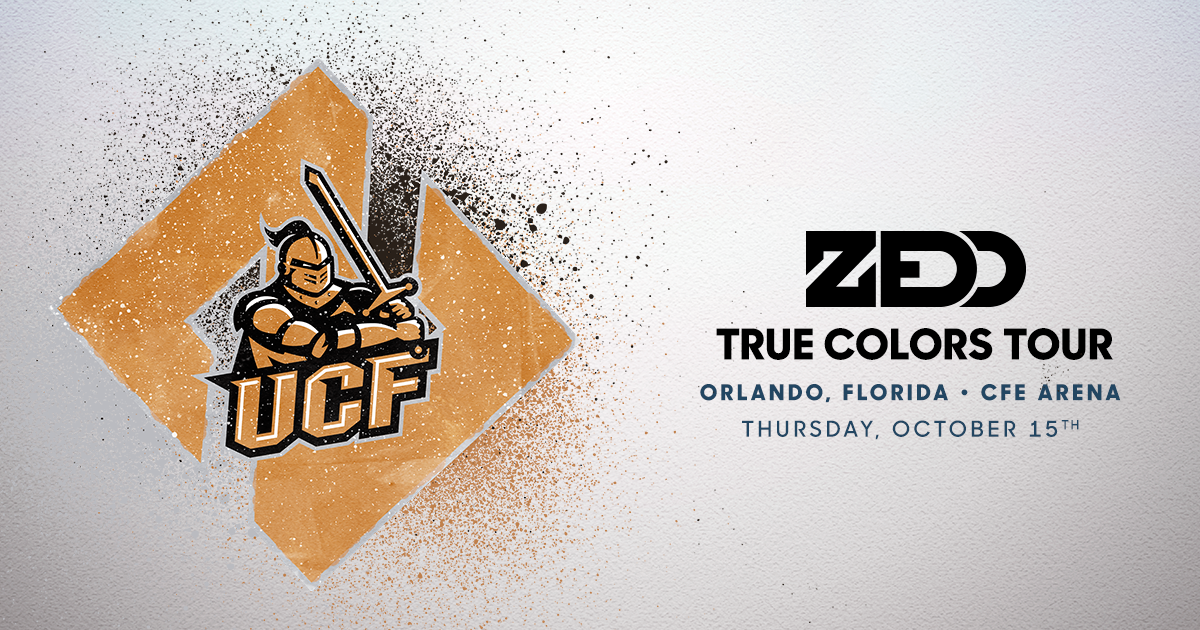 UCF limited student discount for ZEDD!
HTG Events is happy to announce we have arranged for limited student discounts for UCF fans!
UCF STUDENT DISCOUNT:
$30 Zedd True Colors Tickets
for Orlando ONLY available at the UCF CFE BOX OFFICE
w/ your UCF Student ID!
Limited Quantity we expect these to sell out by Wednesday Night!!