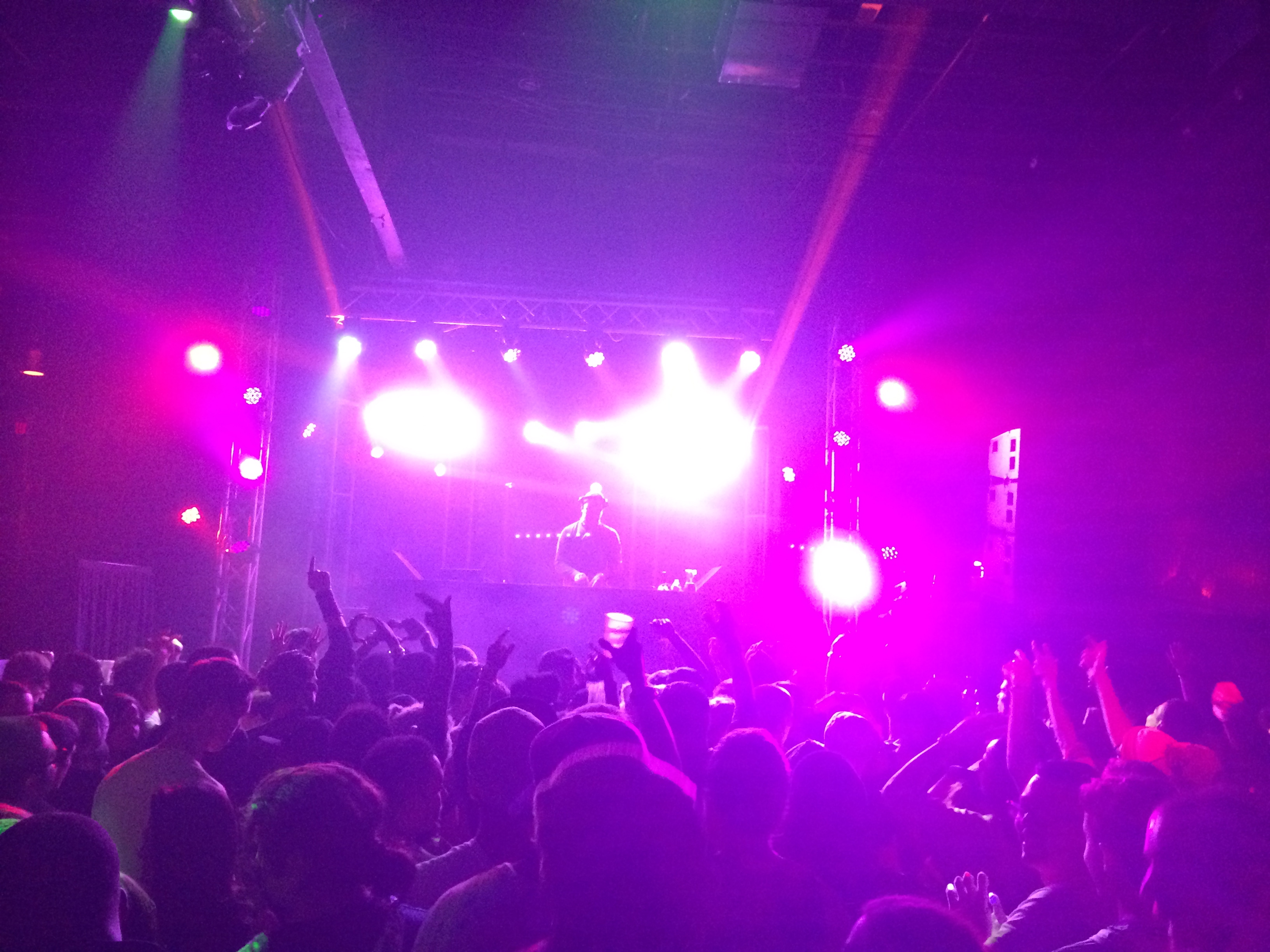 Mayhem Kicks Off Weekend of Festivities
This show was an excellent first indicator as to the energy this weekend would hold. Filled with the D&B he is known for, as well as adding those zesty flavors of trap and dubstep, Mayhem was felt in the crowd. The bass was so strong I could literally feel it reverberate through every inch of my body. Almost like a form of possession, Rotella craftily utilized the upgraded sound system at Firestone to force us all to, at the very least, bob our head with the music.
I must admit that I was thoroughly impressed with his performance. Let me just say, this artist is so much more lively and engaging live than I had originally thought when listening to his SoundCloud. What I'm saying is Mayhems talent is clearly showcased online and his expertise is no question, but when I saw this man in the flesh, dropping the heaviest beats like he was orchestrating a choir it was beautiful in such a perfect twisted way. If you ever get the chance to see him perform live, don't think twice! Get a ticket and enjoy yourself because Mayhem won't let you have a bad time!
He will also be playing at this year's Counterpoint Music Festival, an excellent opportunity to catch him along with a plethora of other talented artists.