Who is Bakermat?
We suppose we all asked ourselves this question at one point or another, but by now, this man has made quite the name for himself. He only first visited the United States last year, so it's definitely great to see that he is back yet again!
Known for his deep/melodic house music with a nice touch of jazz, his sound has flourished over the last year into something that has gained the attention of beloved fans everywhere.
We here at HTG Events are extremely happy to have Lodewijk Fluttert, or better known by his stage name, Bakermat, this Friday, August 7th at Venue 578. Grab tickets here, and don't miss this unique style of music live.
Bakermat recently played Hard Sumer Music Festival in Los Angeles, so we have been waiting for that set to be released, because we are sure he killed it! Just as he does with every performance. His Tropical House influence along with his soulful beats are nothing short of something great.
He has been influenced by only the greatest, with Moby, Paul Kalkbrenner, Fatboy Slim and Daft Punk all being his top choice for musicians. We can't blame him for being so heavily influenced by these names, this list is pretty solid.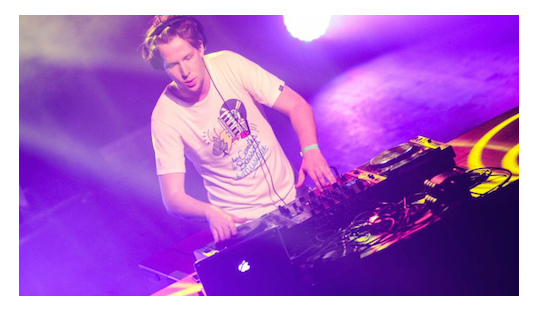 Bakermat makes sounds of the saxophones, trumpets, flutes that are incorporated into his songs flow so smoothly, almost to the point where you'd think the music was being played live right in front of you. While he doesn't necessarily play these instruments live, as he samples them from other songs, we have got to say that we are pretty impressed with songs like One Day and Teach Me. Those two are definitely favorites here in the office.
We remember when we first listened to One Day. Have you heard it? We'll leave the link below just in case. This song is a must for your hearing pleasure, it's pretty deep but keeps you light on your feet at the same time. This song samples the famous speech "I Have a Dream" by Martin Luther King, Jr. and that right there is proof enough that this guy's heart lies in the right place.
There's no doubt that there is a lot to learn about this guy, but we stumbled upon an interview with him and Casulin.com where he opened up a bit more about his life and music.
Why don't you introduce yourself and tell us where you're from.
My name is Lodewijk Fluttert and I am a 22 year old producer/DJ from Amsterdam, known for my Melodic House Music (a blend of soul, jazz and minimal/deep house). I started making music in 2010, and have been a full-time musician since then.
What made you sample parts of Dr. Martin Luther King's speech into the track?
It all started in Latin class, where we studied 'oratio'. Since I read Cicero I pretty much got obsessed with good speeches! I think MLK's speech is one of the best ever. I see my track 'One Day' as an ode to Martin Luther King.
Come join all of us at HTG Events, along with all of your squad for this Bakermat Orlando show. It's going to be an awesome time, with those tropical/jazz vibes that Orlando has been craving for so long!